Angie White
mwhite219@home.ca
Tracey shot and dj'd our wedding last weekend and it was the best time of our lives!!! She was wonderful.

Chris & Bodi Burn
wawhenwe@sympatico.ca
Hello, Tracey. I had a wonderful time at my party and really enjoyed the music that you played. I have had several of the guests mention that they thought you did a great job (as a DJ) and your selections kept the party going. Many of them told me that they do not normally stay that long at a dance party so you must have done it right. I hope that it might lead to more engagements for you down the road. Thank you so much. Regards, Bodil (Burn)


Kristy Skinner
imchildofgod@home.com
I just want to thank Tracey for doing my graduation pictures! THEY WERE THE BEST!!!


Lori O'Donoghue
iamcrazyone@home.com
Comments:I would like to thank Tracey for the beautiful Grade 8 graduation pictures she did for my daughter's graduation. I would recommend Tracey to anyone for any photo's needed. And I would like to take this opportunity to thank Tracey for the beautiful editing job of the photo of my mother that we used for her funeral. It turned out great.


Michelle and Mike
Thanks so much for being our photographer, it makes the day so much easier when you have confidence in those around you. With Sincere thanks Tracey for all of your personal service and genuine photographic talent! We could not have been more happier
Thanks again


Lori and Kevin Abell
Thank you for all you have done for us on our special day. Your assistance was greatly appreciated.


Kathy & Karl
Thank you for being such a blessing to us. We enjoyed your bubbly personality and your professionalism. Thank you for helping us. God bless you so abundantly


Grant & Marilyn Hayward
Thank you so much for helping make Val & Tim's day so perfect. The pictures are beautiful and a lasting memory for us.


Cathy & Kevin
Thank you so much for doing our wedding. I can't tell you how much it means to us that you have come to Barrie just for us
God bless you Tracey, thanks again


Shane & Colette Newman
Our wedding pictures turned out beautiful, and a special thank you to you


Denise & Steve Eccles
Thank you very much. We are very happy with our wedding album
Thanks again


Allan & Annette Peaker
Allan & I just want to say thank you for all your time and effort and beautiful prints! Thank you so much for your help and for the beautiful work you've done!! It means so much to Al & I and we really appreciate it and you for helping us on our special day
God bless you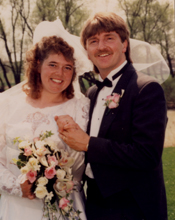 Andre & Carrie Pacquette
We want to thank you both for being part of our wedding. The pictures are terrific.
Thanks again and God bless!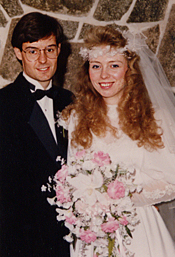 Darryl & Denise Wagner
When we think of all the wonderful gifts that God has given us, we specially think of you! We want to thank you for all of the time, energy, expense and creativity that you have given into our lives and to make our wedding day so much more wonderful! You have blessed us so much with your giving - and the pictures are INCREDIBLE!
We thank God for You
Love & Laughter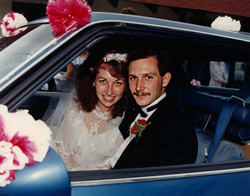 Wanda & Vince Halket
Thanks for all your work on our wedding day. We appreciate the photos!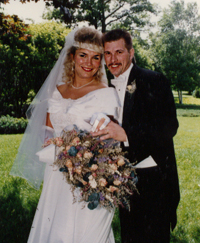 Kim & Tom McAllister
Dear Tracey, thank you for the terrific job you've done with our wedding photos, we are so very pleased with them. Your kindness and co-operation with us will never be forgotten.
Thank you a million!